Harvesting The Old Fashioned Way
annual show with family fun and entertainment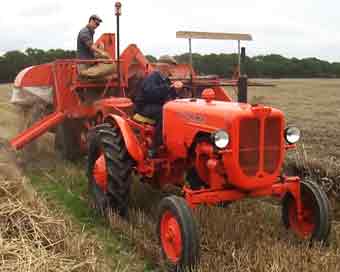 10 / 11 September 2022
Old farming methods and fun
This harvesting show is a rare opportunity to witness working examples of long forgotten farming methods. Come to Oldwick Farm to see the harvest being gathered in as well as an exciting show. Planned events include working traction engines, threshers, binders, combine harvesters, ploughs, old vehicle displays, a show ring, refreshments, a beer tent, archery, commercial stands and fun for children, such as face painting, children's rides, children's tug of war, bouncy castle, etc.
Old fashioned Harvesting methods demonstrated
This annual event has proved to be enormously popular and is back again after the Covid disruption. The farm where it takes place grows large areas of wheat. In one very large field about half of the crop is harvested in advance of the show to provide space for the show ring, stalls, displays and other activities mentioned above. Alongside is where antique farm machinery should be working hard to bring in and thresh the rest of the wheat crop. Elsewhere in areas where the harvesting is complete expect to see antique machinery working hard to plough in the stubble and produce a fine seed bed ready for sowing next year's crop.
Scenes captured at previous harvesting the old fashioned way shows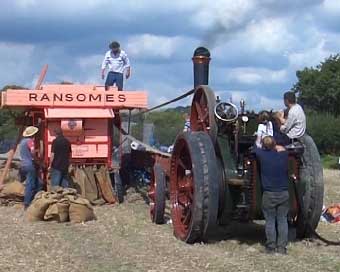 Traction engine plus threshing machine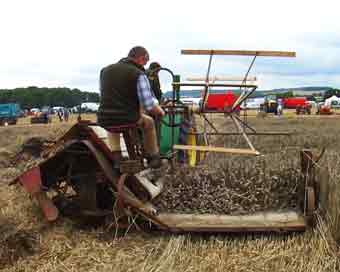 Binders cutting and ejecting sheaves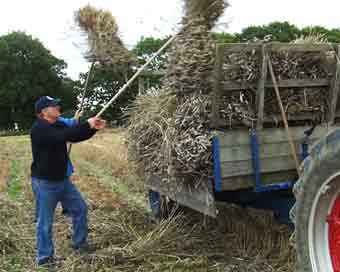 Sheaves being pitch forked onto a trailer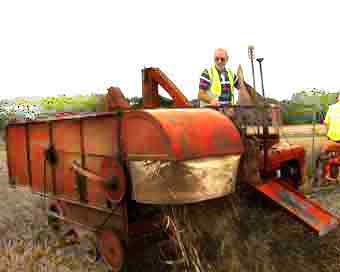 A combine harvester cutting and threshing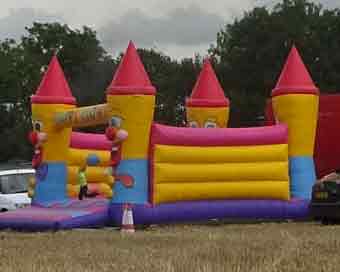 Bouncy castles are always such fun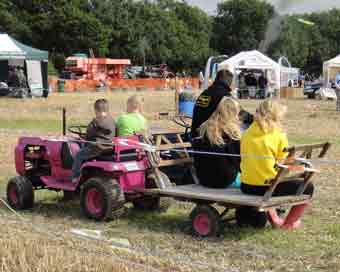 Little rides round the site for little folk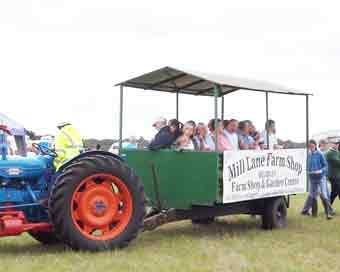 Large rides round the site for all sizes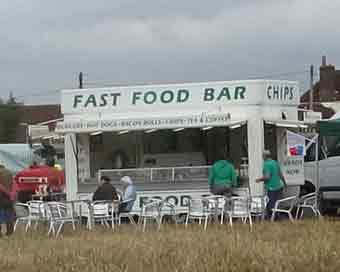 Plenty of food stalls and a beer tent
Charities supported from the event
• Macmillan Cancer Support
• Royal Agricultural Benevolent Fund (Charity for farming families in difficulties)